Why Businesses Need Ethical Hackers
why businesses need ethical hackers wont be complete without explainingThe term "hacking" refers to gaining illegal access to someone else's database or assets. A hacker is interested in delving into the minutiae of computer data servers to optimize and expand their capabilities. However, if executed with a license, hacking can be legitimate. Ethical hackers and certified ethical hacking are terms used to describe those who breach into a network with approval but without evil intent. They are the ones who save organizations from such illegitimate activities.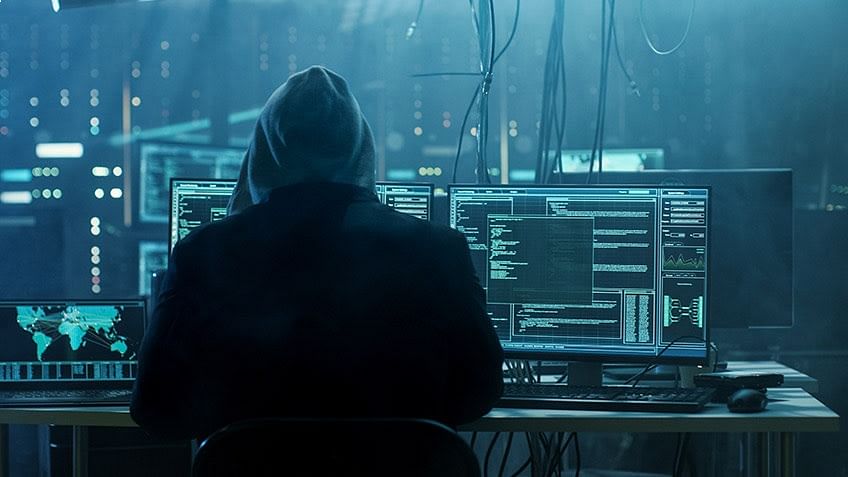 Jay Bavisi, President and Co-founder of the EC Council says, "We need Ethical Hackers more today than ever before".
The rise of IT Security and ethical hackers is due to technology advances and the growing number of threats in the computer world. In the wake of September 11, terrorist attack, when ethical hacking as a concept was put forward by EC Council, it received mixed responses. "Ethical Hacking" is an oxymoron and both, people and media were not ready to accept this term. EC Council explained it as a bodyguard to the computer systems. An ethical hacker is someone who follows ethical principles to protect information and systems from the unethical hackers. Recently, many organizations have faced cyber-attacks leading to the growing need of having professional ethical hackers who can safeguard their networks.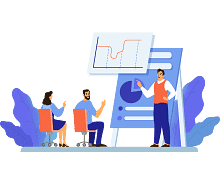 Why Businesses Need Ethical Hackers
Organizations under constant Cyber-Attack> Banks are major targets therefore they always remain under cyber-threats. "Defending against cyber-attacks account for a significant portion of the $25 billion banks worldwide spend annually on security technology" (Source). Besides banks, other organizations small, medium or large are constantly under cyber-attacks. 'Adobe Systems last year, faced a data hack of 2.9 million customers' (Source). Security thus has become a mainstream requirement in today's world.
To stop a hacker, one needs to think like one and this is what ethical hacking is all about. Ethical hackers also perform security tasks like hackers; however it is to protect the computers and networks of an organization. They have the permission to hack organization's network in order to perform tests that keep it safe from illegal hacking. Ethical hackers help in improving the security of systems in organizations.
Transition to Cloud Increases Demand of Ethical Hackers
The information world is moving towards Cloud where Virtualization and IT outsourcing are major trends. This transition has increased the level of threats and therefore the demand of ethical hackers. Since the advent of cloud computing, security has been a major concern. In order to avail the benefits of cloud and virtualization without harming the security, companies need to go for ethical hackers. The major challenge that today's businesses face is the fast growing cyber world and the complexities of security requirements. The hacking tactics are evolving every day and only an expert professional can overcome this challenge. Ethical hackers are thus in high demand in today's business world.
To build a computer system that prevents hackers' access and safeguard system and information from malicious attack
To manage adequate preventive measures in order to avoid security breaches
To safeguard user or customer information available in business transactions and visits
To test networks at regular intervals
To create security awareness at all levels in a business

Hiring an Ethical Hacker
Companies like IBM employ teams of Ethical Hackers to keep their systems secure.
Costs of security testing vary based on businesses. Businesses with large user data base might need to pay hefty costs while others might pay lesser for information security. Tasks like checking of firewalls, servers, IP addresses do cost high but this investment is justified compared to the loss caused by cyber-attacks. To safeguard the systems, companies can either hire an ethical hacking firm or agency or hire ethical hackers. This decision is made based on various factors. Few businesses cannot afford to allow other agent to hack in systems from outside for security and therefore hire in-house ethical hackers. While others go for ethical hacking firms to protect their systems and network. In both the circumstances, ethical hackers need to sign a legal agreement with various terms and conditions with the host client.
Today, hiring ethical hackers is not a matter of choice but a necessity for businesses. EC Council governs the Certified Ethical Hacker program to qualify professional hackers. For all obvious reasons, CEH are in high demand in businesses across industries worldwide.
To know more about ethical hackers and CEH training program, avail a professional CEH training from thehackerspro.